bazuba brings you a unique position in the growth market
Customers can choose from a broad portfolio of services to obtain their desired solution.
What distinguishes us from others is the large portfolio of special services, that allow you to repair and renovate the entire bathroom or parts of it in a few days without dust and dirt. We offer the "alternative" to the time-consuming and dirty total gutting of the bathroom and are much more attractive in pricing. 
There is no competitor in Germany and Austria that offers this comprehensive portfolio for (alternative) bathroom services. We ensure high quality craftsmanship in every service delivered. We vouch for this with our word and a guarantee of up to 8 years to our customers.
And what is my task as a FranchisePartner?
You are the head of your own company in your protected area. Initially, you assign your 1-2 technicians and coordinate the construction sites. You sell, order, plan, write offers and visit customers. It doesn't take long and you have an office staff that takes most of the administrative work off your hands and your 4-5 technicians generate a turnover beyond the 1 million Euro mark.
But you do not go your way alone: Together, we create an individual development plan for your area. From day one, you have the system headquarters in the background and, with us, a strong partner behind you who is always there to help you with questions and challenges.
But I am not a craftsman, can I even run a craft business?
All franchise partners are trained in our own academy. During this training, we pass on our many years of know-how to you. Among the previous graduates of our academy were managers, sales managers, merchants and, of course, craftsmen of all trades. Some of our trainers have been with the company for more than 25 years. After countless trainings they have accompanied, it is clear: 
Anyone can learn our service - you just have to (really) want it and, just like us, have a lot of fun at work
What our franchise partners say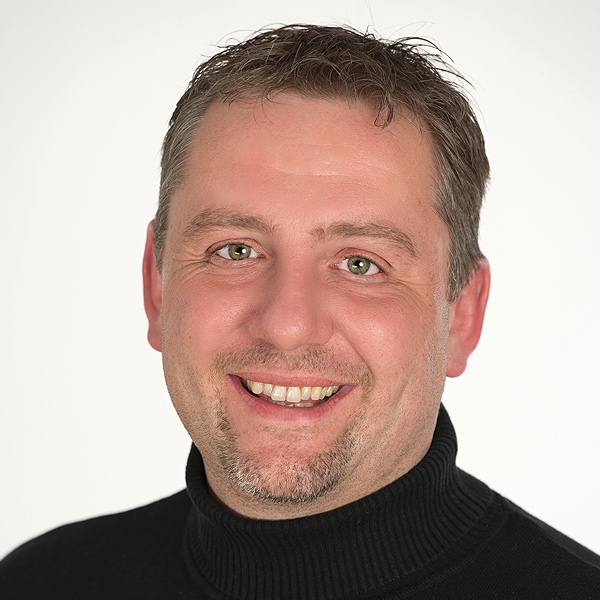 Martin Stückelschwaiger
Salzburg City & Country
"bazuba was the right decision for us because it is a functioning, simple system. Even after 20 years, it still gives us great pleasure to surprise our customers again and again with our services and to bring a smile to their faces. The step into self-employment was a very big step for us at that time with many uncertainties. But the great thing about a franchise system is that you are never alone with questions or problems. There's a large group with a lot of experience behind you and, of course, the head office, which is there to provide help and advice."
Roman Landherr
Fürstenfeldbruck
"We are very satisfied with the concept of "bazuba" because the system works at all levels and the demand is there in the market. The services have been perfected over the years and are unique in this scope. Our customers are enthusiastic about the many possibilities to renovate their old bathroom. Because not only do we set ourselves apart from conventional complete renovation in terms of price, but we also offer solutions for a modern, seamless, mold-free bathroom. Starting with bazuba was the right decision for us."